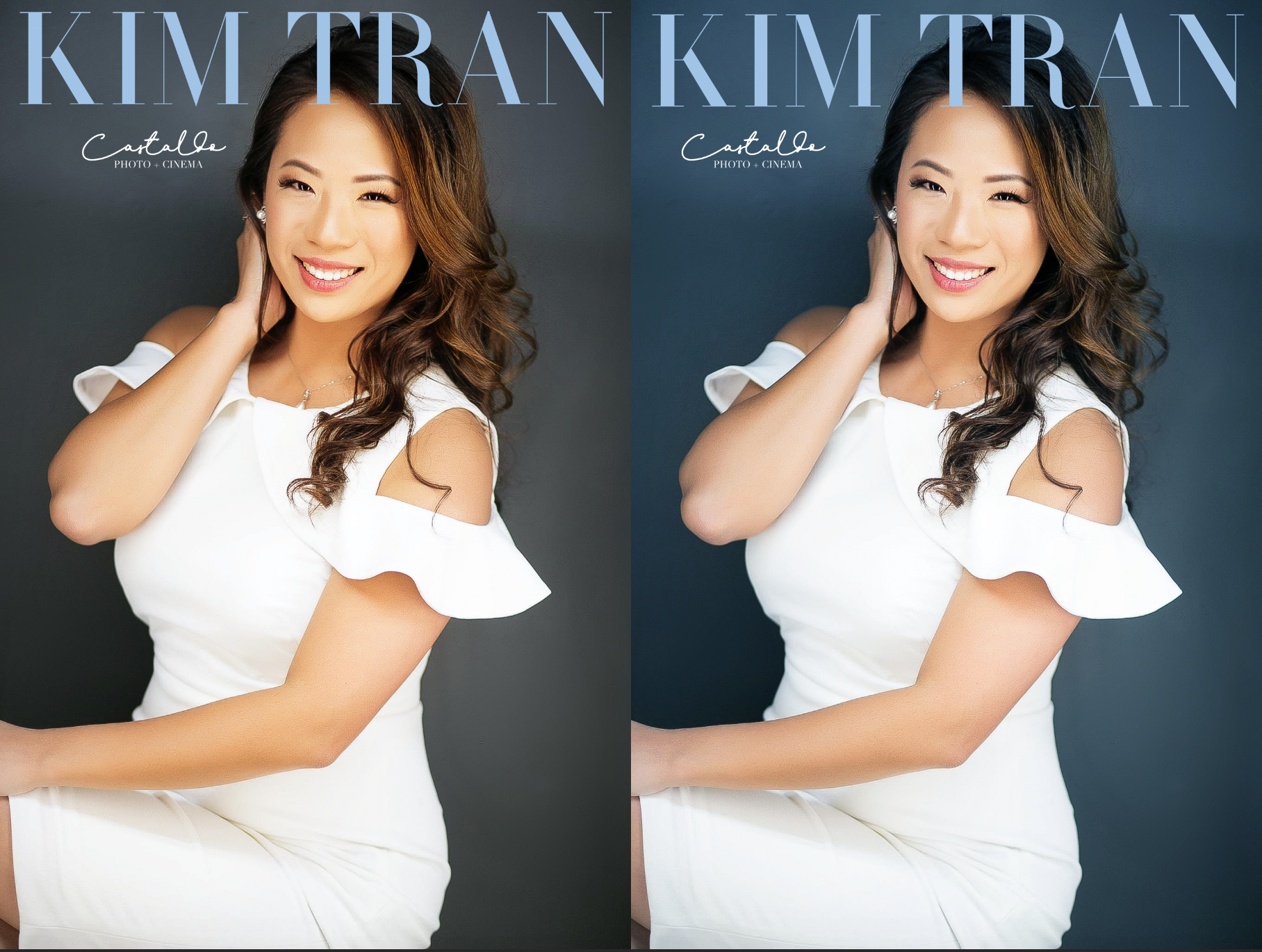 Orlando Headshots – CASTALDO Productions creates stills and motion for discerning editorial and commercial clients from all over the world. We partner with those in need of intelligent, efficient solutions to complex production requirements and challenging creative budgets Let's talk!
Commercial Photographer Studio specializing in stills and motion for Corporate, we create Industrial Photography and Videography for business communications and marketing.
Individual Studio Sessions
With a large studio in Central Florida, CASTALDO STUDIO is able to offer both studio lighting and natural lighting options to give you the right look to suit your industry and personality.
4,000 Sqf Studio Space, MakeupRoom, Editing Room, Consultations Room, Main Studio and Preview Room
On-Site Photography
If you have 5 or more people in your office, hospital, agency, law firm, board, chamber, or any other group, then let us come to you. We'll bring the studio to you and produce studio quality images at your location, in fast and efficient sessions.
Corporate Accounts
CASTALDO STUDIO works with growing companies on their recurring photography needs such as new hires and yearly updates. We can assist you in effectively communicating that cohesiveness whether you have a one location or dozens of offices.
---
Studio Portrait Backgrounds: Black, Charcoal, Light Gray, White, Blue
Our workflow is simple
We'll decide together what kind of images will work best for you.
We can do any background, any style (including styles not seen on our site).
We decide a background and style.
We create an ideal schedule for the day.
Sessions can be scheduled in increments depending on your needs.
We don't double-book myself and I never rush sessions.
We bring everything to you.
With studio lighting and equipment to work in any space, nothing is a problem.
We do photo sessions with every person.
We won't stop taking pictures until we both believe we've "got the shot."
We will review the pictures together as we go.
We coach every person on posing and expressions, talking the whole time and keeping it interactive.
We know a lot of people are nervous doing this and we make people feel at ease.
Everyone selects their favorite photos from an online gallery.
We'll create an online gallery with the best photos of the day and each person chooses their favorite.
We do retouching & editing on each person's favorite photo.
We make people look picture perfect, per your guidance.
We reduce age lines, remove blemishes, whiten teeth, and perform other subtle enhancements to your images.
We deliver all of the images in high resolution, ready for you to use.
You'll have a fantastic set of pictures to use to promote your business.
If you choose to have some of your photos retouched, here are some samples of what you can expect to see in the results. Most retouching includes teeth whitening, reducing/minimizing shadows, wrinkles, lines, blemishes, hair flyaways, color correction, and more. It's important, however, that your finished photo still looks like how you look today and great care is taken not to "over-retouch" the photo until it doesn't look natural anymore.
BEFORE and AFTER: roll over each image with your mouse to see the "before" (please give some time for the images to load):
[smartslider3 slider=5]
---